Finding Beauty, Goodness, and Truth
Beauty
Little Bit – Sloths are pretty. Sun came out today.
Peanut – Beautiful sunset.
Mommy – The sunshine and the gorgeous temperature we enjoyed today.
Goodness
MiniLu – Daddy made smoothies for us.
Nator – playing with my good friend Pearl.
Peanut – Mr. Josh (neighbor) gave us money for pulling weeds.
Daddy – the kids played really well together today.
Truth
Peanut – Sloths have fake canine teeth; they are vegetarians.
Mommy – It's the first day of spring!
Day 4 Activity Journal
More lessons from Duolingo
More videos from Science Mom
MiniLu's distance learning (online PE, dance, and academics)
Art project by McHarper Manor (peg dolls)
Recess – a walk/bike ride to the playground
Home Safari Facebook Lives presented by the Cincinnati Zoo (sloth)
Mo Willems lunch doodle (Piggie – tried all 3 with sidewalk chalk)
Pulling weed for Mr. Josh (the kids got paid in quarters for their work)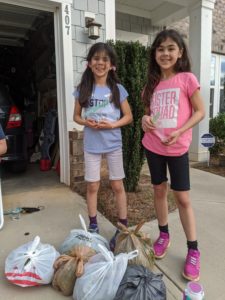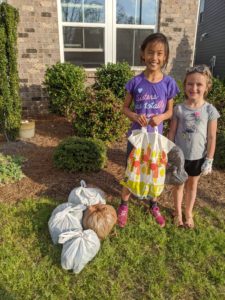 Phone chat with Anna (Maria)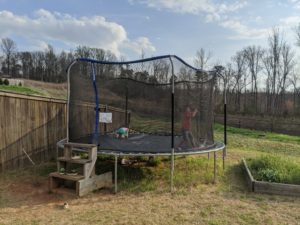 1.5 hrs outside before lunch
2.5 hrs outside after Quiet Time
Total today = 4 hrs
Mood
I was irritable today. I'm starting to feel the effect of "not enough alone time" for this introvert. But thankful for my husband who is always willing to step in and take over. We will get through this together, as a family!
Prayer
Abba Father, with this new atmosphere of "spring" in the air, may we all find some encouragement and sense of optimism. You are our HOPE. And with this new season, let hope arise. Amen.