Finding Beauty, Goodness, and Truth  
Beauty
Mommy – The sunset was beautiful tonight, and the breeze felt so nice!
Goodness (Kindness)
Toshi – Daddy let us watch Paw Patrol: Pups Save the Bunnies
MiniLu – Toshi threw away my trash for me
Truth
Peanut – Cheetahs have their own unique pattern of spots
MiniLu – Cheetah and dog can be friends
Thankful
Mommy – TGIF!!! Another week done!
Daddy – Thankful for great neighbors that we can still interact with (while keeping a good distance)
Little Bit – Thankful for a windy day to be able to fly kites
Peanut – Thankful that we all played nicely together outside
Day 12 Activity Journal
More lessons from Duolingo
Home Safari presented by the Cincinnati Zoo (cheetah cub)
MiniLu's distance learning (online PE, Chinese song, and academics)
Pnut's & LittleBit's distance learning (Peanut finished by lunch today!)
Recess (outside)
Outside time after QT (flying kites, smoothies)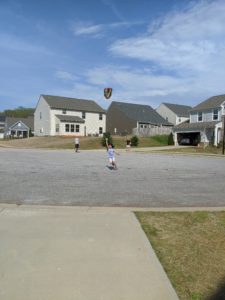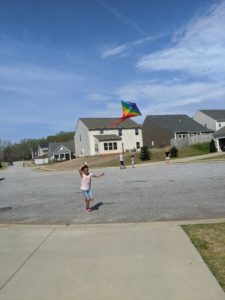 Friday pizza movie night (The Little Mermaid) & takeout for parents (Tuk Tuk)
30 min recess
2 hrs after QT
Total today = 2.5 hrs
Mood
It's Friday! And we're closing in on Week 2 of staying home. This was *supposed* to be almost the end of the 2-week school closure. Now, we know that this is the beginning (of at least another month). But we are good. There are some frustrating and stressful moments, of course. There are things (mostly people) that we miss dearly. But we (the 6 of us) are still together, and we are doing OK. Thankful for the weekend – a break from homeschooling.
Prayer
Abba Father, You are our Beauty, Goodness, and Truth. Especially during this time, I see them in the simplest places. We continue to seek Your presence, every day. Stay with us, abide in us – Emmanual. Amen.