Here is a checklist I started on almost a week ago, when I started to sense that school closures may become a reality…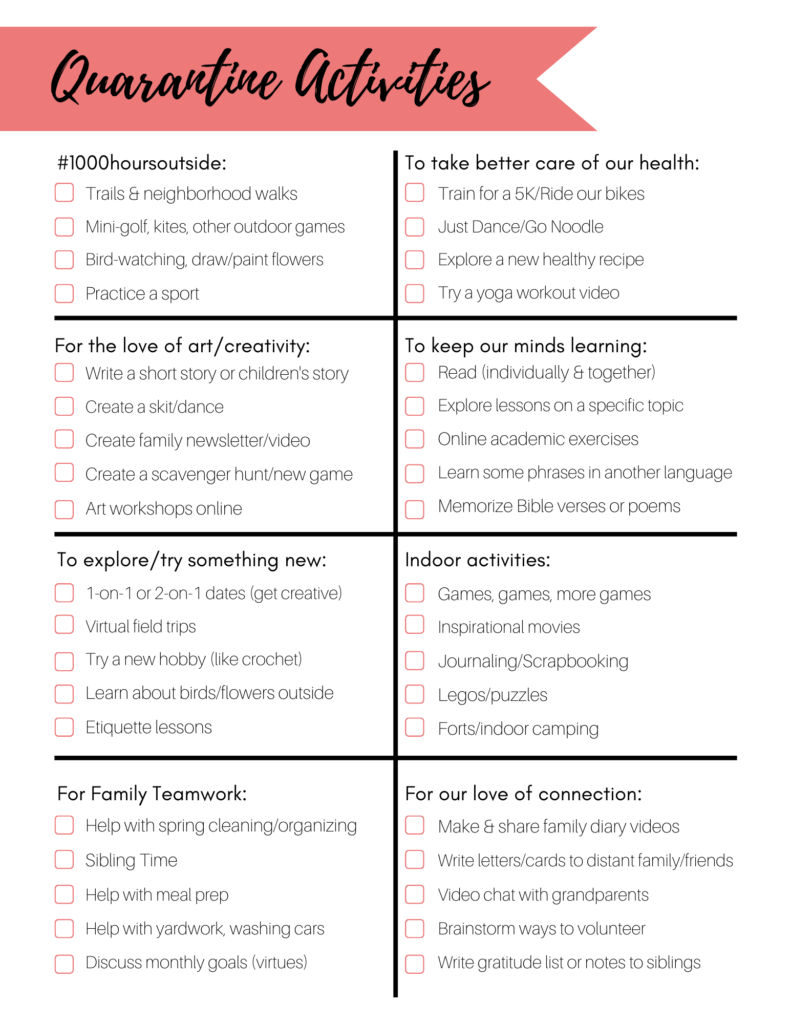 Ideas for Quarantine (download)
Also, as you all probably know, there are TONS of  free online education resources being shared on social media right now. Here are the ones we have tried so far, and I will keep adding more to the list as we try them out.
For Kids:
For Adults:
Enneagram & Stress Series – Videos addressing how each Enneagram type handles stress by Ian Morgan Cron (this is an education resource for Mommy)
We haven't tried the ones listed below yet (as of 4/8/20), but we hope to try some of them soon.