Day 85 Activity Journal
3.1-mile jog for Mommy
P & LB helped to clean the Pilot (inside the car)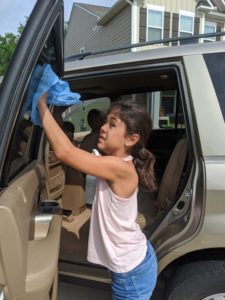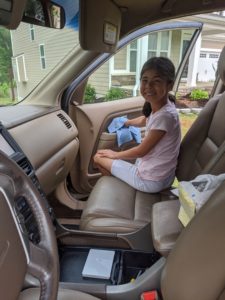 ML & T helped with pulling weeds from the garden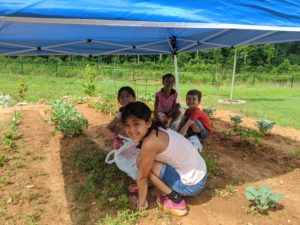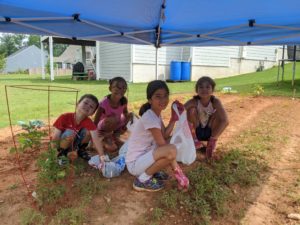 All 4 + Mommy went to pick up free lunch
All 4 + Mommy picked up treats from Wendy's (and a drink for Mommy at Barista Alley) and walked around Greer City Park
Outside time with neighbors after QT
Evening neighborhood walk for Mommy & Daddy
Day 86 Activity Journal
LB worked on sorting out the school supplies/textbooks/notebooks (later P did too)
ML, T, & Mommy went to go pick free lunch
Hiked on a trail at Paris Mountain State Park (scroll to the bottom for review)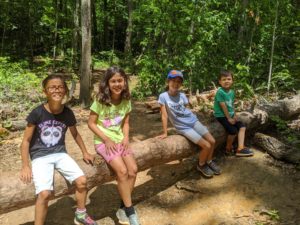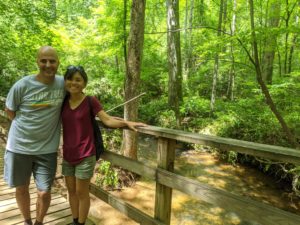 Read a chapter from Illustrated Stories from Shakespeare ("A Midsummer Night's Dream")
Outside time with neighbors after QT
Kim & Leo came over after dinner
Day 87 Activity Journal
Cleaning (upstairs)
LB, ML, T, & Mommy picked up free lunch & library books
Played Monopoly on the patio; LB & T watched Chicken Little on patio TV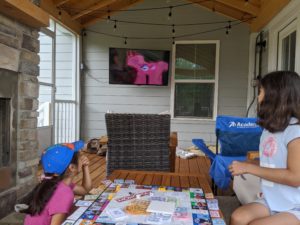 Outside time after QT (family walk)
Harvested kale from our garden
P made miso soup
Social committee meeting (for Maria)
3.1-mile jog for Mommy
Day 88 Activity Journal – Thankful Thoughtful Thursday
ML went outside to play with Sophia
P & LB helped with computer work for Daddy
ML, T, & Mommy played games on the patio (UNO), ML & T made fortune tellers
ML, T, & Mommy picked up free lunch
All 4 + Mommy went to deliver leftover food to Greer Soup Kitchen
Worked on the label for Thankful Journal
Journaled in the Thankful Journal after QT (all 4)
Worked on Happy Summer cards (all 4)
Outside time with neighbors after QT
Harvested cilantro and cherry tomatoes
Phone chat with Anna (for Maria)
Day 85 – 1.5 hrs cleaning/weeding, 30 min at park, 2 hrs after QT (Total = 4 hrs)
Day 86 – 1.5 hrs at park, 1 hr after QT (Total = 2.5 hrs)
Day 87 – 1.5 hrs on the patio, 2 hrs after QT (Total = 3.5 hrs)
Day 88 – 20 min (ML), 1 hr on the patio, 1.25 hrs after QT (Total = 2.5 hrs)
Mom's Thankful List
Survived the first week of summer at home (and had lots of fun along the way)
Vegetables in our garden are growing!
Opportunities to connect with friends (via phone, text, or patio time)
Fun adventures & crafts we explored as a family, as well as getting chores done
Mood
I must admit, the task of being the "camp director" for the season ahead, after nearly three months of homeschooling, seemed very daunting at the beginning of the week. We had such a wonderful week at the beach (to celebrate the end of homeschooling). But…now what?? There are a lot of ideas of what I want to do – but never enough time to "plan" and "prepare" for those activities (and that's hard for a recovering perfectionist!). But as always, God's grace came through, and we ended up having a fun, pleasant, and productive week (as you can see above). We've got this!
Prayer
Abba Father. I know You will go with us into this next season. Because You live…and because You are with us, my hope overflows. I want to seek Your face first, always. Amen.
Review of Paris Mountain State Park
20 min from home. Used SC State Park Pass. We've done the Lake Placid loop before, so we went on the Mountain Creek trail about halfway then turned around (took the Turtle trail on the way back). We hiked for about an hour and a half total. It was a pretty mild hike, there were plenty of shade, and it was nice to be out. We are looking forward to exploring the other trails.