Day 57 Activity Journal
MiniLu's distance learning (similar load as previous weeks)
Pnut's & LittleBit's distance learning (much lighter load starting on Monday – grades were submitted on Sunday)
Daddy & Toshi went to go get free breakfast/lunch
Pnut & LittleBit did their nails in LB's room
Pnut helped to prepare lunch
Recess (outside)
Outside time after QT with neighbors
Pnut & LittleBit helped with dinner
Question of the Day (Day 57)
What is something amazing you saw or experienced today?
Peanut – There's a lot less schoolwork starting today.
LittleBit – Pumpkin sprout came out in our garden.
MiniLu – We found lots of "sparkly/crystal" rocks behind our backyard.
Toshi – Saw a worm that's alive in our driveway. It made a circle shape.
Daddy – Sales are up; plants are potting up in the garden.
Mommy – The older 2 are starting to help a lot in the kitchen.
Day 58 Activity Journal
MiniLu's distance learning
Pnut's & LittleBit's distance learning
LB FaceTimed with her friend Chloe
Daddy & Toshi went to go get free breakfast/lunch
3.1-mile jog for Mommy
Mommy & Toshi went to go get more packets from his preschool
Recess (outside)
P & LB helped to prep for dinner
Outside time after QT (family walk into the new nature trail)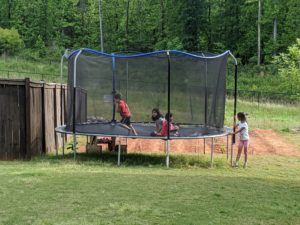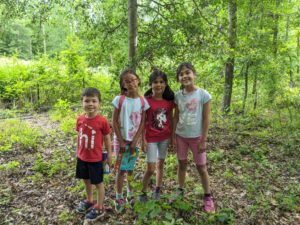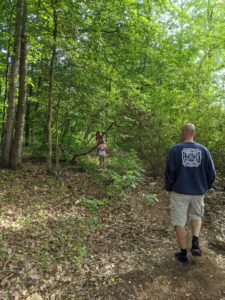 Daddy & Mommy watered the garden
Day 57 – 30 min recess, 2.5 hrs after QT (Total = 3 hrs)
Day 58 – 30 min recess, 2.25 hrs after QT (Total = 2.75 hrs)