Day 34 Activity Journal
Finished watching Moana
Worked on COVID-19 Time Capsule packet (all 4)
Read another chapter of The Call of the Wild
Sibling Time (P & ML, LB & T)
Outside time before lunch
Daddy worked on preparing the garden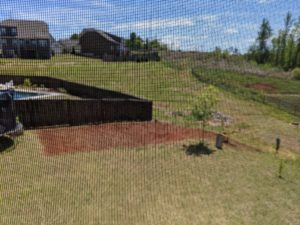 Mommy's Escape Day to nature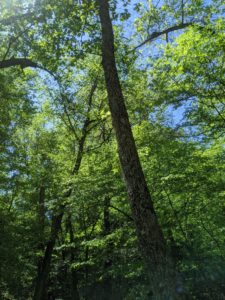 Question of the Day (Day 35)
What's something new that you'd like to try this year?
Day 35 Activity Journal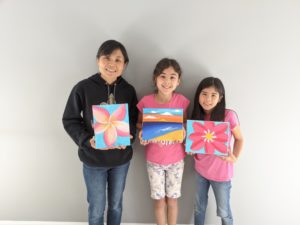 Daddy played games with MiniLu & Toshi
Wii time (for Daddy + Mommy) during QT (tennis & golf)
Weekly journal (3 girls)
Finished reading The Call of the Wild
Outside time after QT (frisbee, bikes, trampoline, chalk)
Wii time (4 kids – bowling)
FaceTime with Mark, Kelly, & Logan
Day 34 – 2 hrs before lunch, 2 hrs 15 min after QT (Total = 4.25 hrs)
Day 35 – 30 min before lunch, 1.75 hrs after QT (Total = 2.25 hrs)
Mood
Last night was hard. It was so good for me to get away for most of the day. I was able to get some much needed alone time to reflect and journal. But my mood, emotions, and irritability were all over the place once I came home. Allan and I had an unpleasant encounter, and we had to talk some things out. I think all the extra stress from this past month came to the surface as well. I think it was the first time I was able to cry it out loudly (not just over what's been lost but for all the hard stuff that came with this past month). I went to bed feeling emotionally exhausted. Apparently, Peanut also had a hard time falling asleep last night, dealing with some level of emotions as well.
Today brought better moods. It was a relaxing Sunday, and I enjoyed painting with the girls. Painting was also surprisingly very therapeutic for me. I really need to do it more often.
Prayer
Abba Father, thank You for another relaxing (for the most part) weekend. Thank You that weeping may last through the night, but joy comes with the morning. Amen.