Day 33 Activity Journal
3.1-mile jog for Mommy
Continuing our Spring Break at Home, our family's theme for Day 5 was Hawaii.
Video lessons about Hawaii (all 4 –video 1, video 2, video 3, video 4, hula dance video)
Pnut's & LittleBit's distance learning (both done by 11am-noon)
Playtime for ML & T
MiniLu, Toshi, & Mommy went to pick up free lunch/breakfast
Longer recess (outside)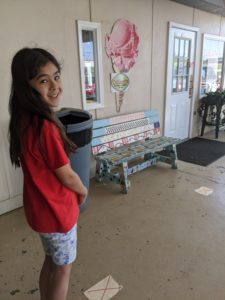 Outside time after QT
MiniLu's video chat with her bestie from school (they talked for 1.5 hrs!)
Friday pizza movie night (Moana) and takeout for parents (our fave – Sushi Go)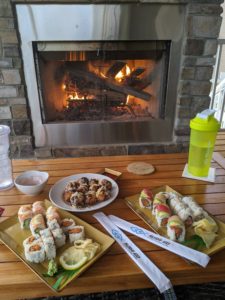 Question of the Day (Day 33)
What is something new you learned about Hawaii?
Toshi – There are lots of dancing people in Hawaii.
MiniLu – There are seals in Hawaii.
Peanut – Hawaii is the only state in the USA that grows coffee.
Little Bit – Hawaii is the only state in the USA that has a rain forest.
1 hr 40 min before lunch
1 hr 20 min after QT
Total today = 3 hrs
Mood
It's Friday. It's been five weeks. I was able to journal some (in a deep, authentic, & personal way) today, and it was very helpful. I definitely need to create some alone time for myself, where I can take off the "Captain Mom" hat completely. This week was a nice break from schoolwork for both MiniLu and me, but I'm already dreading next week…
Prayer
Abba Father, thank You for your grace, protection, and peace over the last 5 weeks. Help me to continually seek Your face, so that my soul may find perfect rest. Amen.