Question of the Day (Day 15)
What are you sad about from this quarantine (or what do you miss the most), and what do you look forward to when this is all over?
Day 15 Activity Journal
More lessons from Duolingo
Home Safari presented by the Cincinnati Zoo (started giraffes)
MiniLu's distance learning (online PE, Chinese song, and academics)
Pnut's & LittleBit's distance learning (Mondays tend to feel a bit overwhelming)
Recess (outside)
MiniLu worked on her Earth Art Mandala project for art class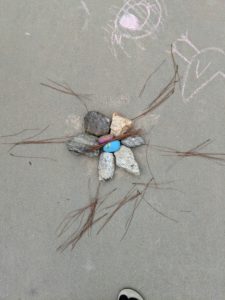 Jogging for 5K (Mommy + 3 girls, LB on roller skates)
Mo Willems lunch doodle (Leonardo, the Terrible Monster – used sidewalk chalk)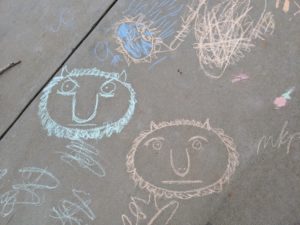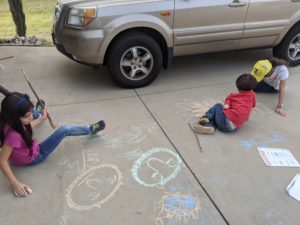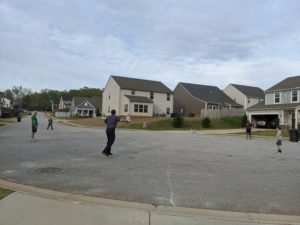 Video chat with our friends Leo & Kim after kids' bedtime
30 min recess
1.5 hrs after QT
Total today = 2 hrs
Mood
It was not too bad for a Monday. There were moments when one of the kids was frustrated with schoolwork, but overall everyone handled the workload very well. It was another nice day, and Peanut didn't suffer as much with her allergies (she used a couple of protective measures to keep the pollen away from her face while she was outside). We didn't stay outside too late today and had a peaceful evening.
Prayer
Abba Father, the month is about to come to an end. We are thankful for Your presence. We are thankful for our family. Continue to guide us with Your presence and Your peace. Amen.