We got away again (for 2 days, 1 night) to make more summer adventure memories!
Click HERE to view the slideshow of our mini-getaway adventures.

Day 127 Activity Journal
Off to our adventure!
Arrived at Huntington Beach State Park (visited Atalaya Castle, saw an alligator!, and had fun on the North Beach Access – scroll to the bottom for review)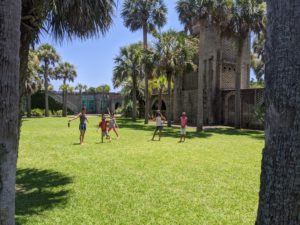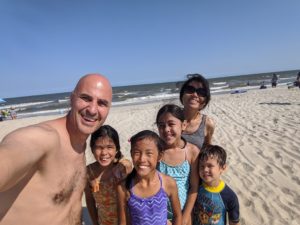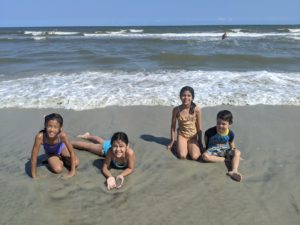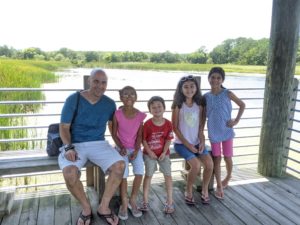 Stayed at a hotel in Sumter, SC (enjoyed some pool time before bed)
Day 128 Activity Journal
More pool time after breakfast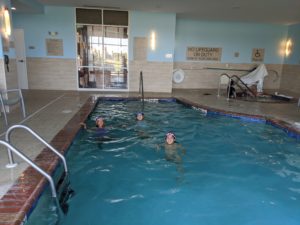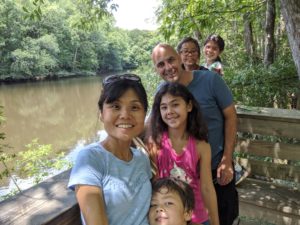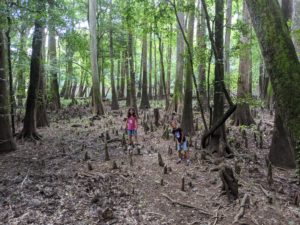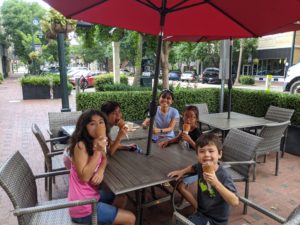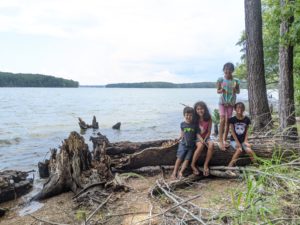 Day 127 – 4 hrs at Huntington Beach State Park (Total = 4 hrs)
Day 128 – 2 hrs total from various stops (Total = 2 hrs)
Review of Huntington Beach State Park
4 hrs 20 min from home. Used SC State Park Pass (for park entrance + Atalaya Castle entrance). We took a self-guided tour through the historic remains of Atalaya Castle – winter home of Mr. and Mrs. Huntington that was built in the early 1930s. After leaving Atalaya Castle, we walked halfway through Atalaya Straight Road, where we saw an alligator quickly crossing the road (from Mullet Pond to Mallard Pond). We hiked through the Kerrigan Nature Trail (0.3 mile – very easy); there was a scenic observation deck that overlooked the Mullet Pond (where we saw another alligator poking its head out). We drove over to North Beach Access, where we spent the rest of our time at the park. It was not crowded at all, and there was a foot-washing station by the beach access. There were many camping cars/RVs parked on the North Campground. It was not a big park, but there was a lot to see and enjoy.
Review of Congaree National Park
(Would have been) 2 hrs from home. Free. It is a very well shaded, peaceful park. The map showed that there are many trails to explore. We took part of the Bluff Trail to the Elevated Boardwalk (0.7 mile – easy but felt long), stopped at the observation deck overlooking Weston Lake, then took Sims Trail (0.6 mile – gravel road) back to the Visitor Center. "Old-growth floodplain forest" at Congaree is home to diverse, extraordinary creatures. We saw a five-lined skink during our hike (looked like a multi-colored lizard). We would love to go back and explore more!
Review of Dreher Island State Park
(Would have been) 1.5 hrs from home. Used SC State Park Pass. This was a very short stop, but this park looked HUGE. There seems to be a ton of camping sites (cabins, tent sites, trailer/RV sites), with lots of opportunities for fishing and other water activities. We took the very short Billy Dreher Nature Trail. It was a very hot day, but the breeze from the lake kept us pretty cool. The kids had fun finding shells by the lakeshore. We also saw families swimming at the lake – perhaps next time we can turn it into an all-day adventure at this park.