It was a fun-filled five days of hosting visitors, celebrating MiniLu's birthday, and 4th of July festivities!
Click HERE to view a slideshow of all the fun!
Day 109 Activity Journal
Summer workbooks & cards (all 4)
Thankful journal (all 4)
P & ML worked on building MiniLu's tent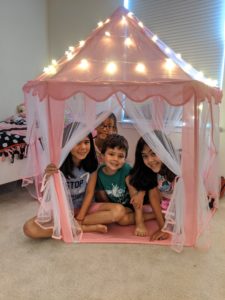 Picked up free lunches and donated food to Greer Soup Kitchen (all 4 + Mom)
Harvested cilantro + salad mix
Visitors arrived
Outside time after QT (ML played in Nellie's garage)
Day 110 Activity Journal
3.1-mile jog for Mommy
Waffle brunch
FaceTime with PapaG + Mimi (ML)
ML played with Nellie + Pearl
P, T, and Mommy ran errands (dropped off birthday cards for Jessie + Dua, Five Below, Lowes Food)
ML received birthday calls from friends Marguerite, Felicity, Lily.
ML opened gifts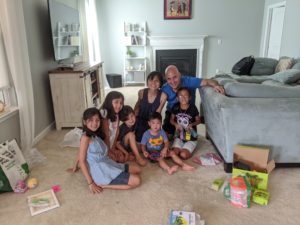 Visited downtown Greenville for dinner at Sushi Go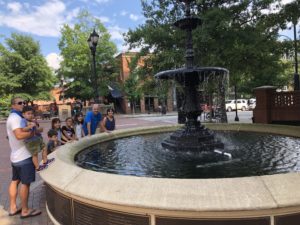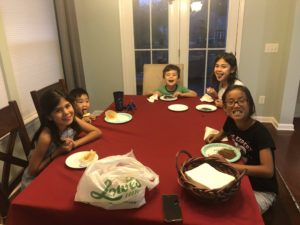 ML, T, and Logan watched The Emoji Movie inside, P + LB watched Hamilton outside with neighbors
Day 111 Activity Journal
4th of July bike parade in the neighborhood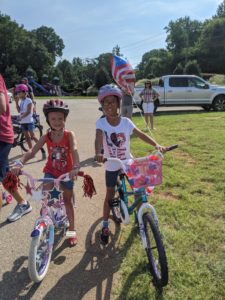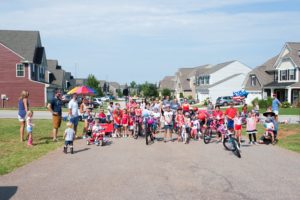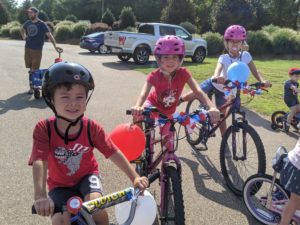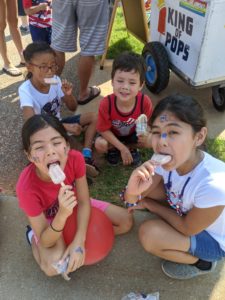 Sprinklers on the trampoline
Smoked ribs + chicken on the new cooker (while the kids caught flies to earn money from Uncle Mark)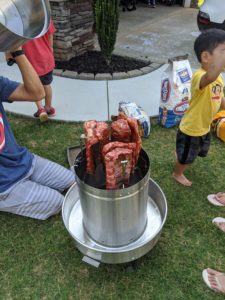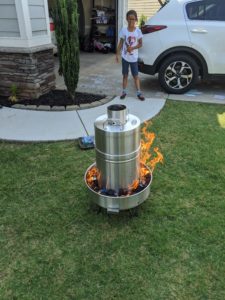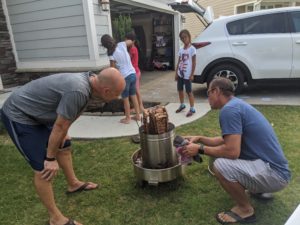 Fireworks in the cul-de-sac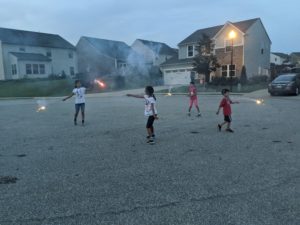 Day 112 Activity Journal
Trip to Twin Falls + South Saluda River (scroll to the bottom for review)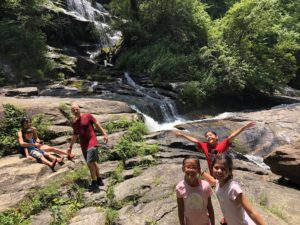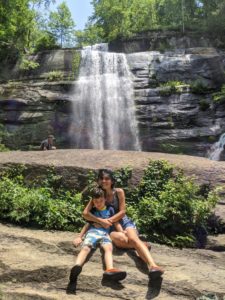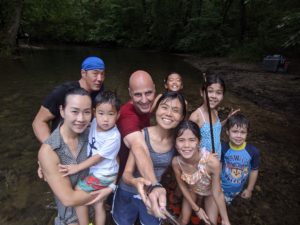 Steak dinner (for adults) + ice cream cake for Uncle Mark's birthday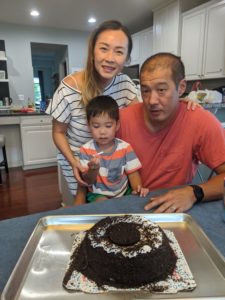 Day 113 Activity Journal
Summer workbooks & cards (all 4)
P, LB, and Mommy picked up free lunch
LB and Mommy picked up a book at the library
Outside time with bubbles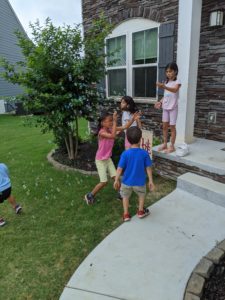 Our visitors left
Outside time after QT (kids at Menk's backyard)
Day 109 – 1 hr after QT
Day 110 – 1 hr before lunch, 1 hr 45 min after QT, 2 hrs movie at night (Total = 4.75 hrs)
Day 111 – 2 hrs 45 min before QT, 5 hrs 45 min after QT (Total = 8.5 hrs)
Day 112 – 4 hrs at the fall + river
Day 113 – 30 min before lunch, 1 hr 45 min after QT (Total = 2.25 hrs)
Review of Twin Falls + South Saluda River
1 hour from home. Free. There was an easy 1/4-mile hike to the waterfalls. There was no public restroom available. There were spots along the hike where people were wading in water (there is one deep spot, near the waterfalls, where people were jumping into the water). At the waterfall, we had to keep a pretty close eye on our children (kept hands held with the younger ones). They all had a lot of fun exploring the waterfall area (except Toshi, who was a little scared).
We then headed back to South Saluda River (same place from this post). We found a quiet little "island" area in the river and parked there for the next couple of hours. We enjoyed a picnic lunch, then Uncle Mark helped the kids to build a "fish trap" area by stacking rocks. There were some people fishing around the area, but for the most part, it was a very peaceful and secluded place for us to enjoy wading in the river.